Sharpsville Container Corporation (SCC) specializes in providing United Nations and U.S. Department of Transportation (UN/DOT) transport vessels for transporting hazardous materials.
Our specialty is manufacturing uniquely designed containers that offer the ideal package for a variety of food, chemical, beverage and pharmaceutical applications.
These industries face different challenges that call for tailor-made solutions specific to their situations. Our ability to create solutions that take these differences into account and maximize performance sets our tanks above the rest. Our UN- and DOT-approved containers are built to match the needed specifications of these industries and the specific projects they take on.
What Does UN/DOT-Approved Mean?
A UN- and DOT-approved shipping container must be designed, manufactured and tested to the safety and quality standards required by these two organizations. Hazardous material must be properly packaged and labeled during shipping to fulfill the regulations.
The DOT regulates how toxic substances are transported, and failure to comply could cost you. These regulations, laid out in Parts 171-177 of the Electronic Code of Federal Regulations, impact hazardous material packaging and shipment by air, rail, vessel and public highway. The DOT also enforces pressure vessel regulations.
UN31A certification is an internationally recognized standard required for packaging and transporting dangerous goods. Containers must bear a UN marking showing that the UN has certified and approved the packaging.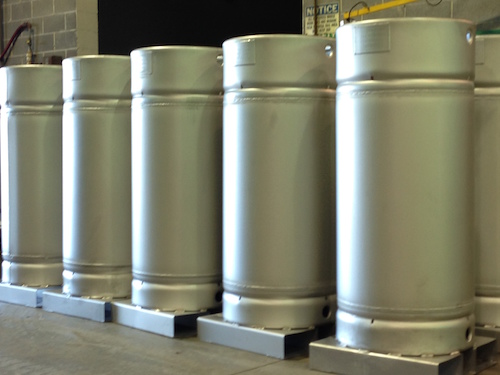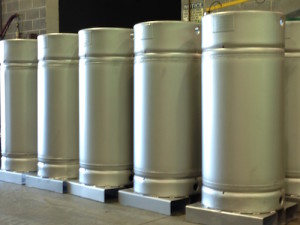 Our DOT- and UN-approved containers include:
Drums
Totes
IBC
Shipping vessels
UN/DOT containers will keep you in compliance with governing agencies and lower the inherent risk of transporting toxic materials.
Inspection and Quality Control
When manufacturing your custom UN/DOT containers, our experienced engineers, onsite DOT inspectors and quality control department make sure your tanks meet your needs and the standards of the UN and DOT.
Tests required by the UN/DOT include:
Drop
Leakproofness
Hydrostatic
Stacking
Vibration
With SCC, you can have your DOT/UN containers manufactured and inspected in one place versus sending them to a different Third Party Agent (TPA) for testing. Once inspected and labeled by our team, your DOT- and UN-approved shipping containers are ready to carry hazardous materials.
Opting to use vessels with an outdated certification has both a financial and safety risk.
DOT penalties include a maximum fine of $75,000 for a known violation and a $175,000 penalty for violations that cause death, property destruction or illness. We help you avoid those risks by manufacturing new DOT and UN transport containers.
New and Refurbished Transport Tanks
If you are striving to get the most utility out of your existing equipment, SCC can refurbish, pickle and re-certify your existing fleet.
Whether you are looking to restore old equipment or buy new, standard or custom, our experienced quality control department ensures that all UN/DOT shipping containers have been properly designed, constructed, inspected and tested. Our in-house engineers and technical salespeople are well versed in the DOT code and make an effort to understand changes happening to the code that could affect your project.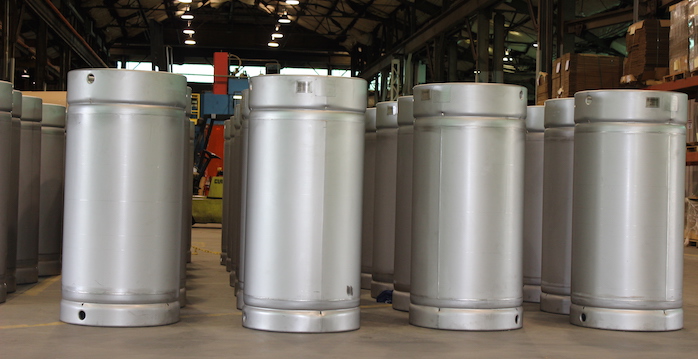 Custom DOT-Approved Transport Containers
Our ability to work directly with our customers to fabricate detailed custom solutions means that no matter how difficult your obstacles are, we have a UN/DOT container that is perfect for your transportation needs.
Our manufacturing takes place in a 100,000 sq. ft. building that comes complete with our own in-house engineering and design team. This team allows us to develop vessels ranging in size from small to large in both standard and custom designs.
SCC will help design a solution specific to your application including any inlet/outlet configurations needed, heating or cooling jackets, stackable and four way fork-lift designs, and more.
We also offer a variety of nickel alloy transportation containers, these vessels are both durable and reusable for your required UN, ASME, 1A1 and UN31A certification requirements. Our containers have an incredible life-span that will increase your operation's efficiency and provide long-lasting durability.
Learn More About Our DOT/UN Containers Today
Sharpsville Container is a full-service equipment manufacturer. We will gladly meet face-to-face at your facility to discuss the UN/DOT shipping container solutions that best meet your needs. All of our hazardous material shipping vessels are made in America and come with a 12-month warranty.
If you'd like more information or have any questions, please contact us, request a quote or give us a call at 724-962-1100.