Sharpsville Container Corporation has developed a Patent Pending, DOT-39 rated, disposable cylinder designed specifically for reactive gas mixtures. Using stainless steel components, this cylinder can be tailored to meet customer-specific volume requirements.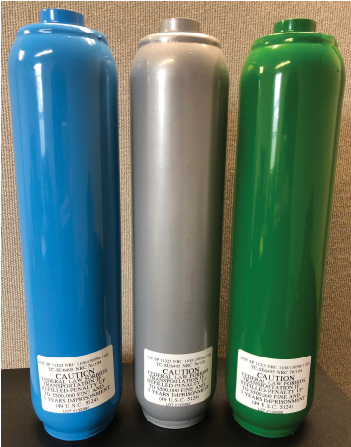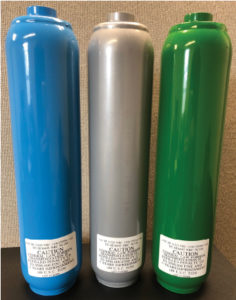 The Sharpsville Container Corporation reactive gas cylinders have demonstrated multiple
advantages over aluminum cylinders. These include up to 1200 PSIG pressure-rating,
reduced seasoning time and improved gas stability. See our third-party validated performance report.
Cylinders compliant with DOT 39 and Transport Canada (TC)
Stainless T-304 construction
Service pressures up to 1200 PSIG
Standard size range up to 92 cubic inches (water capacity), customized capacities available upon request
Standard mill finish or matte silver powder coat, additional colors available
Stainless steel valve available at an additional charge (see below)
Applicable labeling applied
Contact Us
If you'd like more information or have any questions, please contact us, request a quote, or give us a call at 724-964-4098.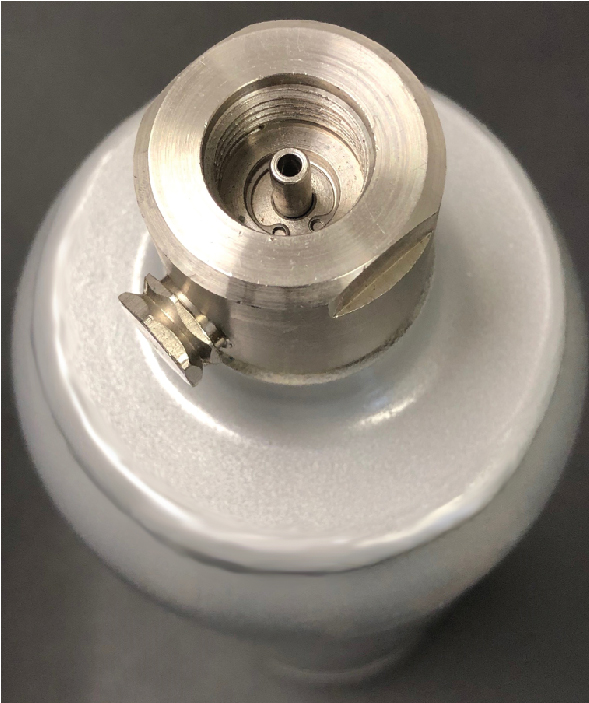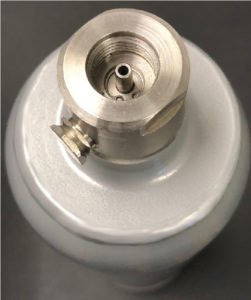 Types of High-Pressure Cylinders