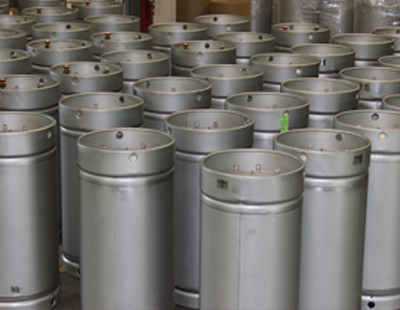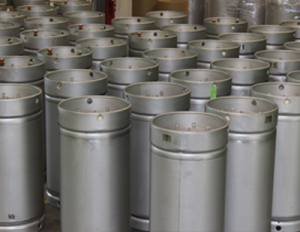 As a full-service equipment manufacturer, our engineering and design team at Sharpsville Container Corporation (SCC) fabricates standard chemical containers and specialized chemical vessels tailored to your unique needs and requests.
Types of Specialized Chemical Containers
With more than 150 years of experience, we've custom engineered numerous chemical containers for customers in a variety of industries, from agriculture and chemical to pharmaceutical and gas. Some of our most common specialized vessels include:
Hazmat: We understand the care and precautions necessary for transporting hazardous materials in and outside your facility. That's why we custom-design hazmat chemical transport tanks that meet UN, UN31A and UN1A1 portable standards. Request tailored four-way and stackable designs, inlet and outlet configurations and more with the assistance of our engineers.
Alloy:   We construct our specialty alloy vessels to meet our high standards for quality and your organization's unique requirements. Like our hazmat containers, we test our alloy tanks according to the United Nations (UN) and U.S. Department of Transportation's standards for dangerous goods.
High-Purity: For the pharmaceutical, chemical and other industries, a product's purity is essential. Our high-purity chemical transport containers are engineered to your specific needs. Many are built with corrosion-resistant stainless steel to keep the vessels sanitary. We'll also customize the connections of your high-purity chemical transport tanks to your specifications.
Hydrostatic: With our high-pressure chemical dispensing tanks, you can test the hydrostatic pressure of pipelines and gas systems. We can also engineer chemical mixing vessels for mixing a dye and liquid or for hydrostatic tests as well. Tailor your hydrostatic transport vessel to your individual needs, from attachments and valves to the construction materials.
Manufacturing a Specialized Chemical Tank
Our process for producing your specialized chemical tank focuses on providing personalized customer service, expert craftsmanship and innovative engineering. That's why our in-house team of engineers and designers start by meeting with you to talk one-on-one and learn about your facility. By understanding your processing, transportation and storage challenges, as well as chemical applications, we can engineer a solution that meets your requirements and solves your biggest hurdles.
Once we've developed designs, we review them with you and make any necessary changes. After you've approved the blueprint, whether for a fleet of chemical mixing vessels, a series of specialty alloy containers or a line of hazmat chemical transport tanks, we'll begin manufacturing them.
All our custom containers are built at our 100,000-square-foot facility and come with a 12-month warranty.
Find out more about our specialized chemical tanks by calling us at 724-962-1100. You can also contact us online or request a no-obligation quote.