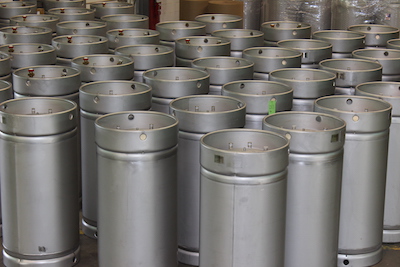 The most popular homebrew kegs are the ball-lock "Corny" style keg.  These cans come in 3, 5, 10, and 15 gallon sizes and come equipped with the standard closure oval lid, pressure relief valve, dip tubes, and inlet/outlets and are rated to 130 PSI.
This popular style container is great in any dispensing or spray applications.
In addition to the ease of dispensing these cans are known for their clean-ability. Unlike a Sankey keg you do not need a keg washing system to clean the inside of the can.
SCC is a one stop shop for these can as well as any replacement parts.  All cans are approved by the National Sanitation Foundation (NSF) and are pickle passivated prior to shipping for a satin-like finish.
View our General Purpose Products Brochure